APR HIGHLIGHT :WIN A FREE MANI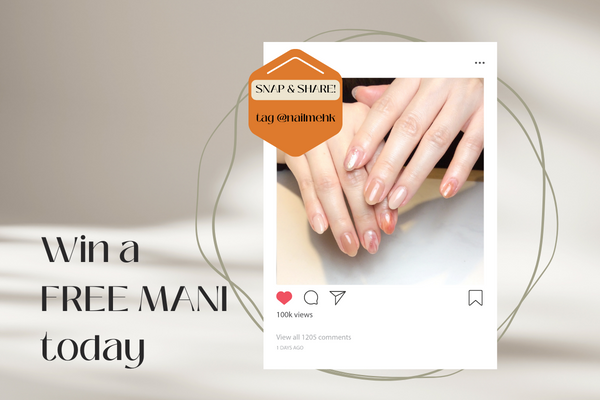 只要4月在網上分享在NailMe打造的美甲相片, 就有機會贏取下次光顧免費修甲嘅機會!參加我們的比賽,享受其中樂趣!告訴我們你對 NailMe 體驗喜愛之處~
Sharing is caring! We are excited to announce our - EXCLUSIVE TO MEMBERS -  NailMe Share Your Nails Contest this month! This is your chance to WIN a FREE manicure for your next visit. Show off your fabulous nails, and join the fun by participating in our contest. Please click here for details.  
 遊戲截至日期: 2023年4月30日