Consumption Voucher Scheme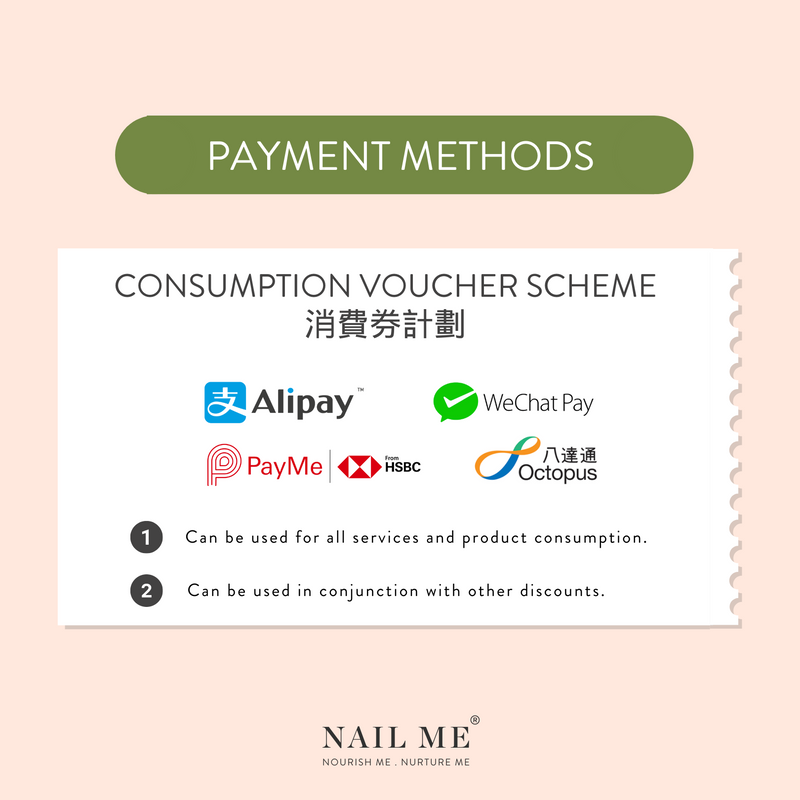 For inquiries about consumer coupons, we have applied for the following payment support platforms.

Payment methods will be Octopus, Alipay Hong Kong, WeChat Pay HK, and PayMe from HSBC, applicable to all branches.
1. Can be used for all services and product consumption.
2. Can be used in conjunction with other discounts.

If you have any questions, you can contact us for inquiries!