SUMMER SPECIAL OFFER Footlogix Foot Deodorant Spray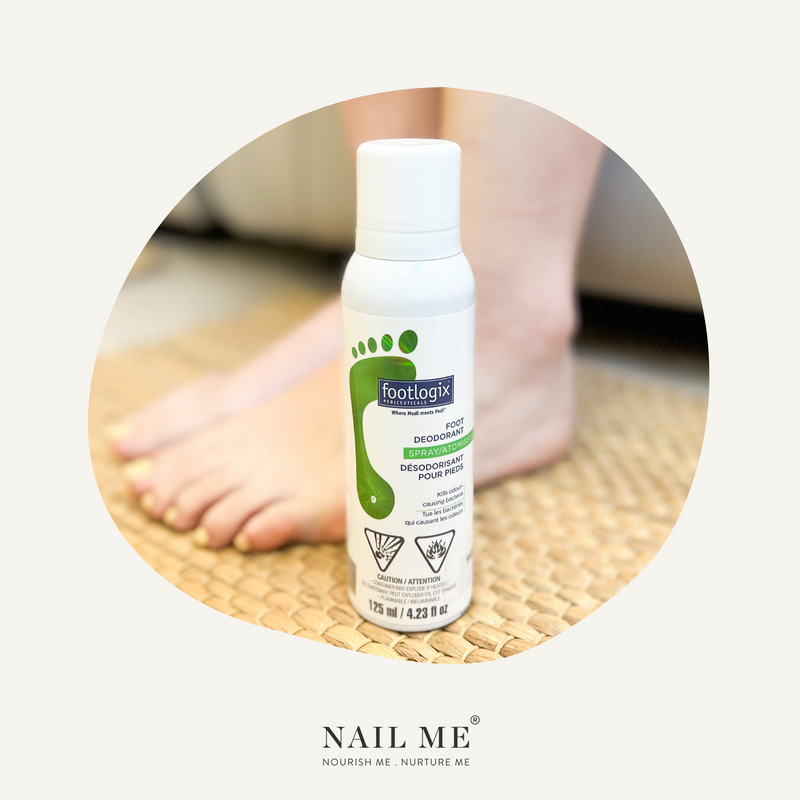 Summer is getting closer and closer! 
Our feet often spend long days in the shoes and it could easily create feet odour and sweaty shoes during hot summer time. 

But no worries, Nail Me have got your back!
We will spray on Footlogix Foot Deodorant #9 at the end of any foot service in order to keep your shoes and feet fresh during summer time!

Footlogix Foot Deodorant Spray: A refreshing foot spray that kills the bacteria that causes unpleasant odours. It contains tea tree oil specifically targeted to kill the germs that cause odours and cools the skin and leaves a refreshing scent. 

Please contact us if you would like to make appointment!